← Back to portfolio
American Golf Corp. Event Flier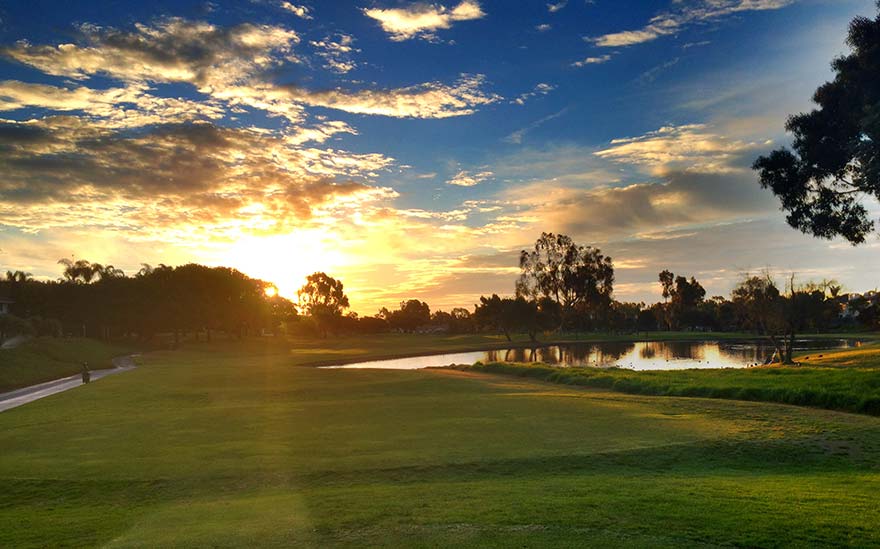 Seasthe Day
at SeaCliff Country Club's 2016 Open House
Imagine playing a round on a golf course with a 6,935-yard championship layout conceived by famed golf course architect J. Press Maxwell; its terrain naturally chiseled from the rolling hills of Huntington Beach and littered with oak trees and native California palms. As you work on your swing, your partner and children play tennis, take a dip in the Club's pristine pool, unwind in a Jacuzzi and sauna, work out in a state-of-the-art fitness center, dine on succulent Continental and regional cuisine, and participate in golf programs aimed at improving player development for all ages and experience levels. Perhaps they're even building lifelong friendships during one of the many social soirees.
This is what it's like to be a member at SeaCliff, and it's where the Club's "Seas the Day" Open House will take place Saturday, August 6 from 11 a.m. to 2 p.m.
Located in Huntington Beach, just a short distance from the breathtaking Pacific Ocean, you and your family will feel as though you've been whisked away to a premier beach destination. Let the ocean breeze gently caress your skin and the aroma of salt water rouse your senses as you participate in a number of beach-themed activities that are designed to give you the ultimate experience.
Doesn't sound like your conventional private golf club? You're right. We're reinventing the wheel, injecting family and modern, top-tier amenities into the time-honored traditions that have long made golf a distinguished sport.
Event Highlights:
Private Tours 

Meet & Greet

— Get to know the friendly staff who will be catering to your every whim. 

Surf & Sand Traps Buffet 

— From melt-in-your-mouth grilled teriyaki Wagyu beef sliders and Kumamoto oysters on the half shell to New England clam chowder and beer battered Atlantic cod with twice-fried garlic truffle fries, this beach-themed buffet offers something that will delight all palates. And it's affordable at $15 per adult, $8 per child. 

Drink Specials

— Step up to the cash bar and try our signature rum drink, *The Hang 10. With its 10 refreshing ingredients, it is a perfectly balanced cocktail. For your brood, The Gnarly Dude, a sparking rosemary limeade. 

Guided Walks to the Pier

— At 11:30 a.m. and at 1:30 p.m., a fitness trainer will lead you to the historical Huntington Beach Pier, which is just a stone's throw away. 

Kids Activity Area — Your children will rave about the sand play area, face painting, and seashell collection they gather. 

Live Music 

— Jam out to a mix of soul-soothing tunes.

Family-Friendly Games

— Take part in a tug-of-war, Frisbee throw, and "worst tan lines" contest. 

Casual Attire 

— Set the cleats, collared shirts, and trousers aside and throw on your best beach attire.
Come get an insider's look. To RSVP, email membership@seacliffcc.net or call (714) 536-8866.
*This event is subject to all applicable liquor laws & regulations.